BR Series

Rotary Control Valves
BR-B2 &
BR-B3
Without dispensing with the state-of-the-art technology of the BR-B valve, from which it uses the smart solutions as, concave disc with optimized geometry in order to assure high flow rate capacity, self-centering seat ring with soft or metal sealing, and disc stop on the body in order to avoid excess rotation, the BR-B2 Double Offset and the BR-B3 Triple Eccentric lines have been developed to meet industrial application needs at pressure classes ANSI 150 and 300 that can be served by a more standardized eccentric disc valve, with reduced cost and fast delivery, capable to achieve reference performance levels.
---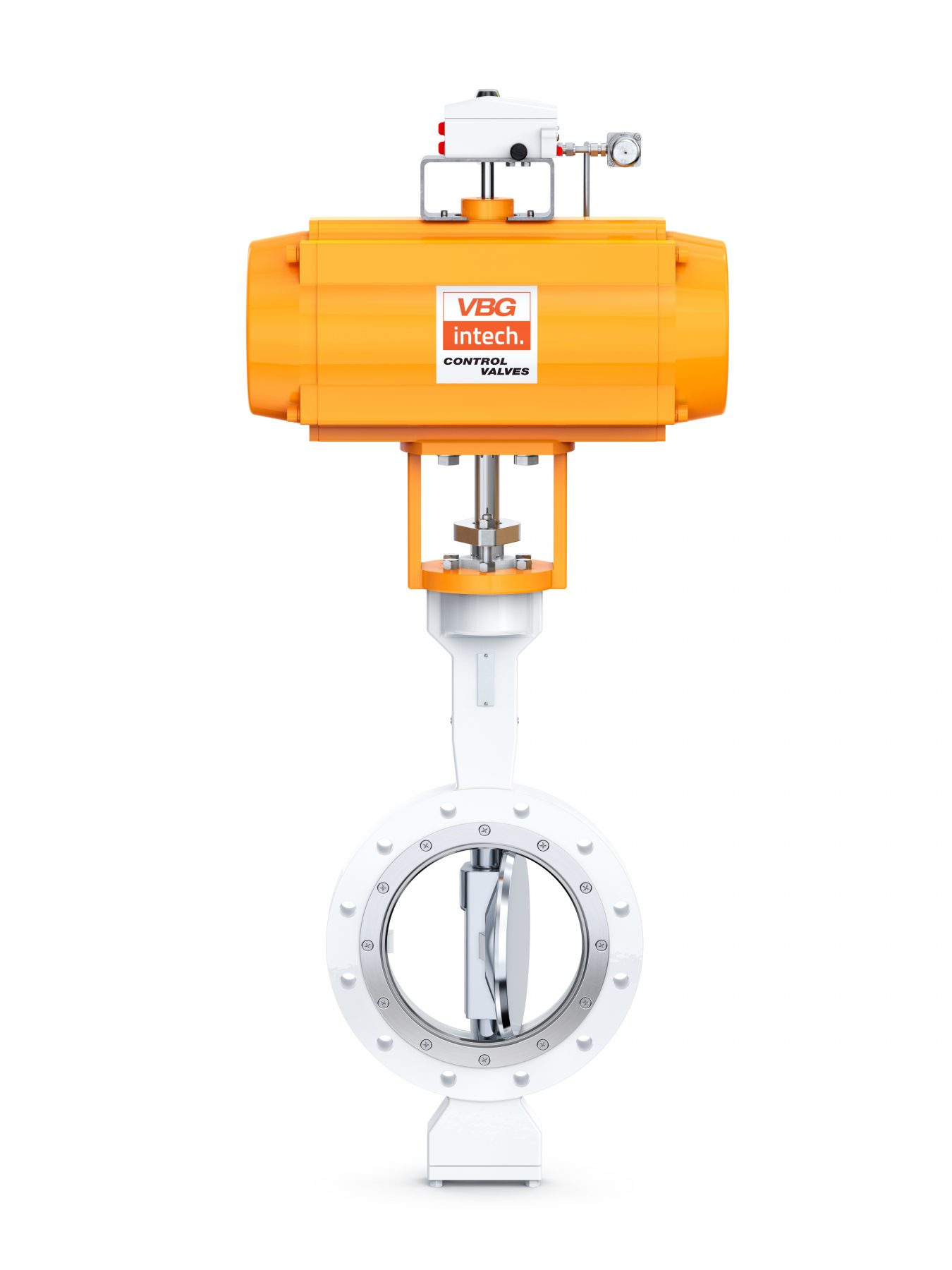 BR-EC
The BR-EC eccentric rotary plug control valve is versatile, with excellent cost-benefit ratio and can be used in most applications involving low and medium pressures, particularly where a high flow rate is required.
The robust non-crossover shaft remains out of the flow path and creates an unobstructed passage area, factors that enable BR-EC to perform duties in light and slightly erosive conditions.
The plug, which moves away from the seat immediately upon the first degrees of rotation, assures a long-lasting sealing capacity.
---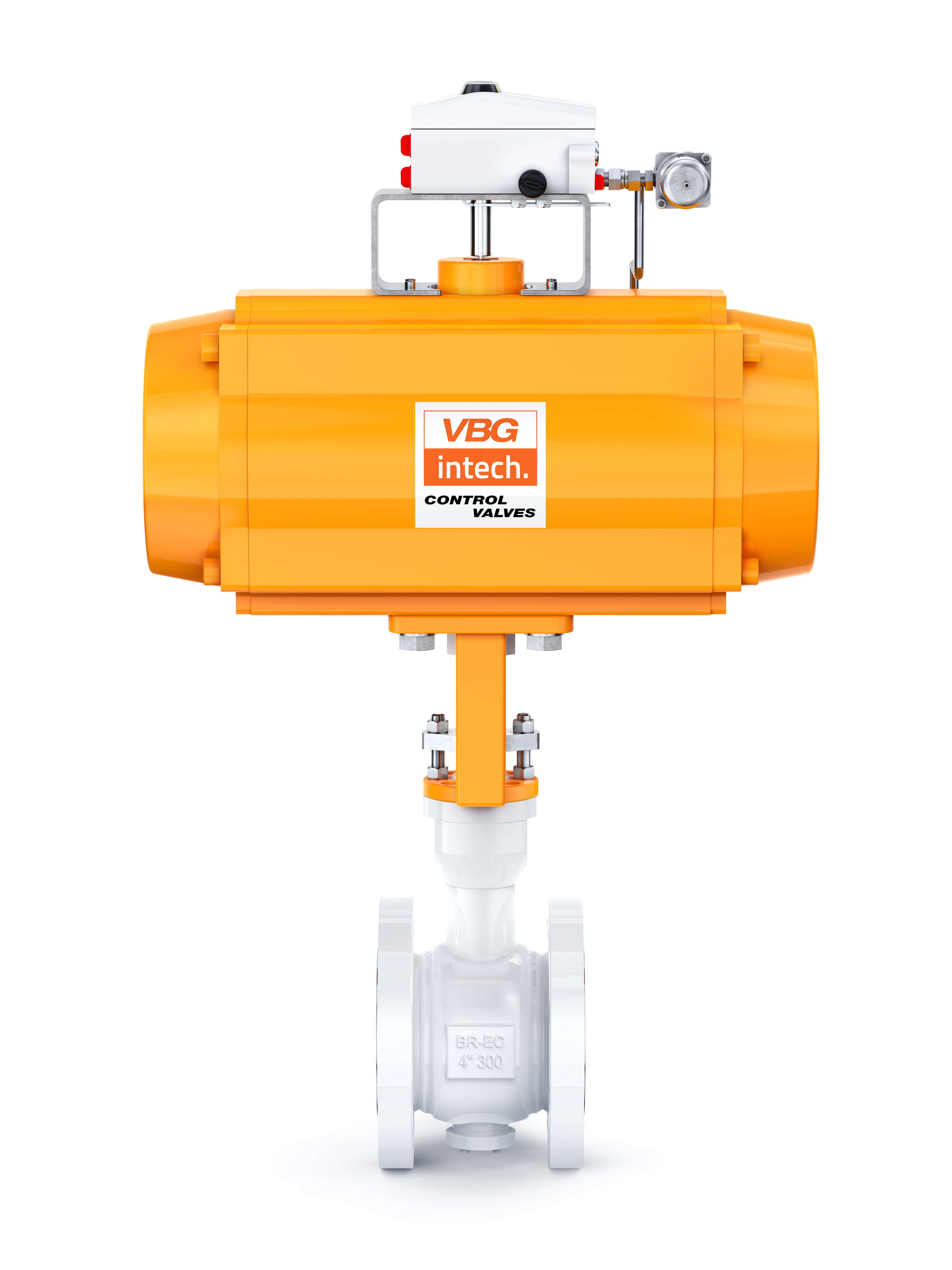 BR-BL
Although it incorporates some technical characteristics of the VB valve such as, self-centering seat and splined drive shaft that prevent motion loss, the project of BR-BL segmented ball valve has been developed with day-by-day applications in mind, namely with ANSI ratings 150 and 300.
Thus, the BR-BL line benefits from a rationalized range of options, the high level of interchangeability with other VBG Intech rotary valves and a high production volume, which make it one of the most competitive segmented V-notch ball valves of the world market.
---