Abu Dhabi, United Arab Emirates — November 26, 2011 — Valtek Sulamericana, a leading manufacturer of general and severe service control valves has concluded a successful event participating in the Gasco Manufacturers Exhibition GME held at the Sheikh Khalifa Energy Complex (SKEC).
The three-day exhibition aims to shine light on the national companies operating in the field of Oil and Gas services, as well as related industrial and economic sectors.
The event, which coincides the celebrations marking the 40th anniversary of the UAE National day, also aims to encourage national companies and local manufacturing firms to expand and develop in the field of gas and oil services industry.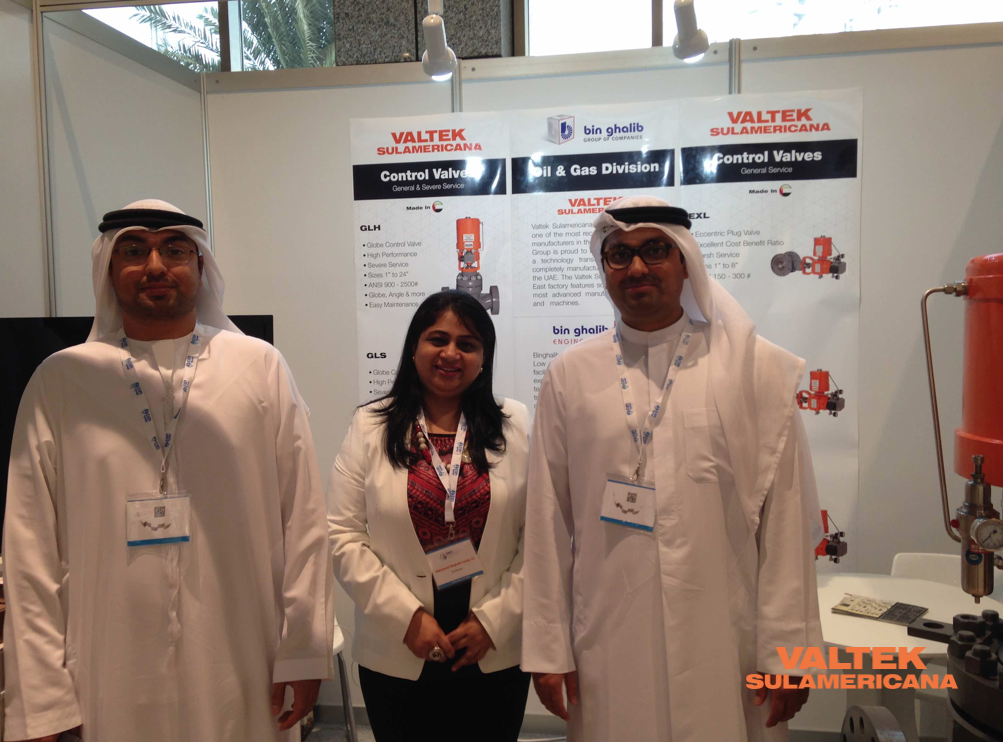 In a statement made on this occasion CEO of GASCO, Mohammed Sahoo Al Suwaidi said that the exhibition is organised within the framework of GASCO's initiatives to activate distinguished relations with local manufacturers of oilfield equipments and providers of related services as part of developing oil and gas industry in the UAE.
Valtek Sulamericana would like to pay special thanks to GASCO who gave us the opportunity to display our products and looks forward to working and supporting you further in the near future.